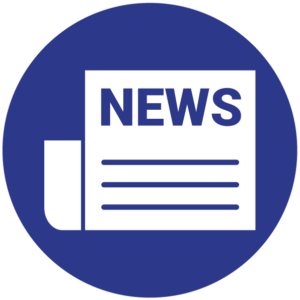 Sei es privat oder im Unternehmen: Die Auswirkungen des CORONA Virus beschäftigen jeden von uns. Wir alle müssen uns täglich neuen Herausforderungen stellen.
Auf diesem Wege möchten wir Sie gern zur aktuellen Situation bei FORMAT Tresorbau in Hessisch Lichtenau informieren. Das Wichtigste vorab:
Unsere Produktionsstätten arbeiten nach wie vor reibungslos.
Wir haben umfangreiche Maßnahmen zur Sicherstellung der Warenverfügbarkeit und der Transportlogistik getroffen.
Aufgrund der sich täglich ändernden Situation kann es aber trotzdem zu Einschränkungen kommen, die wir leider nicht beeinflussen können.
Um weiterhin die Bedürfnisse unserer Kunden und die Anforderungen des Marktes zu erfüllen, steht die Sicherheit der FORMAT Mitarbeiter im Mittelpunkt unseres Handelns. Geschäftsleitung und Personalabteilung stehen in engem Kontakt mit unserem Werksarzt, um jederzeit kurzfristig reagieren zu können.
Zum Schutz unserer Mitarbeiter haben wir umfangreiche Sicherheitsmaßnahmen ergriffen – so konnten interne Prozesse und Kommunikation höchst möglichst sicher gestaltet werden:
Frühzeitige Bereitstellung von Desinfektionsmitteln und Schutzausrüstung
Betreuung durch unseren Werksarzt zu Verhaltensweisen,
Schutzvorkehrungen und aktuellen Informationen
Weitestgehende Umstellung auf Homeoffice
Schicht-Betrieb in Produktion und Versand
Strikte Vermeidung von externen Besuchern.
Zur Gewährleistung der Geschäftskontinuität steht Ihnen das bewährte FORMAT Team auch weiterhin zur Verfügung.
Bitte schützen Sie sich, Ihre Familien und Ihre Unternehmen –
und bleiben Sie gesund.
Be it private or corporate: The effects of the CORONA virus are a concern for all of us. We all have to face new challenges every day.
In this way we would like to inform you about the current situation at FORMAT Tresorbau in Hessisch Lichtenau. The most important things first:
Our production facilities continue to operate smoothly.
We have implemented extensive measures to ensure
the availability of goods and transport logistics.
Due to the daily changing situation, however, restrictions may still occur, which we unfortunately cannot influence.
In order to continue to meet the needs of our customers and the requirements of the market, the safety of FORMAT employees is the focus of our activities. The management and personnel department are in close contact with our company doctor, so that we can react at short notice at any time.
We have taken extensive security measures to protect our employees – internal processes and communication have been designed to be as secure as possible:
Early provision of disinfectants and protective equipment
Supervision by our company doctor on behaviour patterns,
Protective measures and current information
Extensive conversion to home office
Shift operation in production and dispatch
Strict avoidance of external visitors.
To ensure business continuity, the proven FORMAT team will continue to be at your disposal.
Please protect yourself, your families and your companies –
and stay healthy.